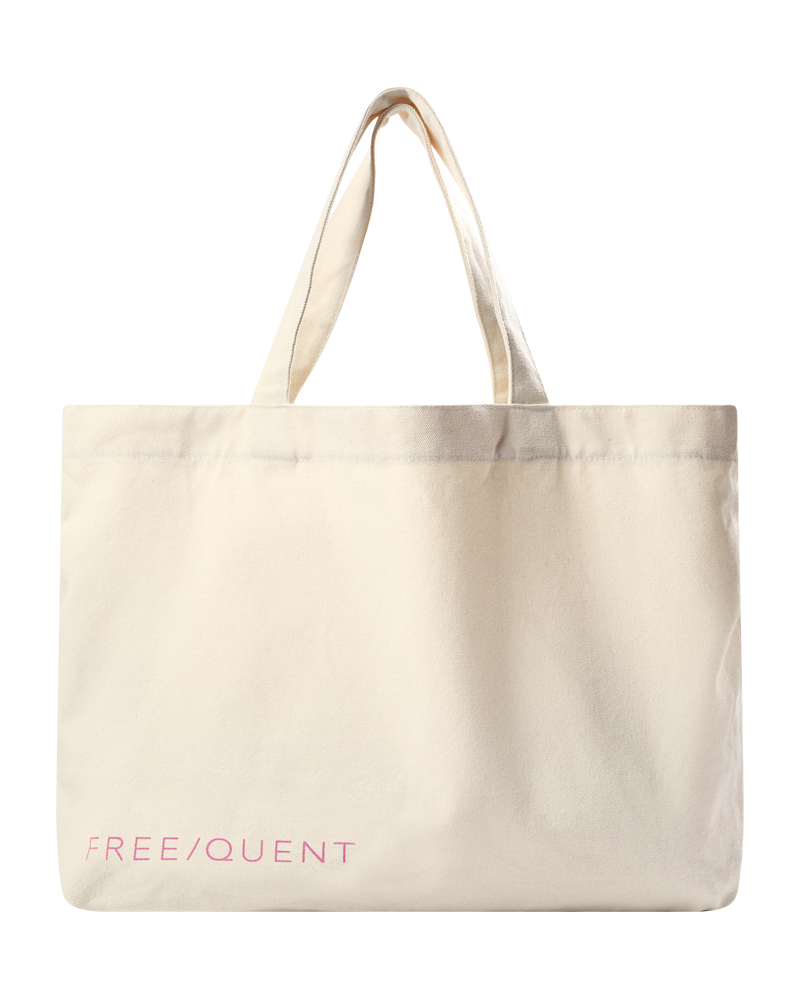 FQCANVAS-BAG - ROSE AND WHITE
Free shipping over 75 euro
Description
Bag from Freequent in a soft canvas material. The bag is a classic tote bag with long handles, one large compartment and logo print on the front and back.


Composition
Shell
50% Cotton
50% Polyester
FQCANVAS-BAG - ROSE AND WHITE
FAQ
Which delivery options can I choose?
We ship all orders with GLS. This provides you with the following delivery option:

GLS Pickup Point
Your package gets delivered to a Pickup Point located near your address. You choose which parcel shop you want to pick up from, when completing your order. You will receive a text message and/or e-mail the moment your package is shipped and when it is ready for collection.
When does the money get charged?
If you pay by credit card, the money will be charged when your order is packed and leaves our warehouse. However, we reserve the amount once you have completed the order.
How do I use my discount code?
You apply your discount code when you proceed to checkout. By 'Information' and 'Delivery' you can write your discount code on the right-hand side of the window. Your discount will automatically be deducted from the price when you click 'Use'.